Antique furniture isn't just wood pieces brought together to make home furnishing. Instead, these are art pieces, every inch of which bespeak stories of the era they belong to. Every antique furniture, specifically chairs belonging to different ages, has ciphers, designs, and shapes that tell which time period they were made and who made them.
If you are someone like me who fancy archaic chairs and wants to buy a piece for their home, this article will help you identify and choose the best one.
Types of Antique Chairs and Identification
Whether you are a history student who wants to do a project about antique chairs and how to identify them or someone obsessed with archaic furniture to collect, I have chosen all my favorite types of antique chairs with their details and how you can identify them on the basis of their era of manufacturing, architect, and which region was it made in.
I have compiled a total of 10 types of antique chairs, so let's begin.
1. Queen Anne Style Chair
This iconic and beautiful piece of the chair still exists, and it shows the elegant and aesthetic taste of Queen Anne and the people of her time period. Queen Anne was the queen of Scotland, England, and Ireland. Her reign began in the year 1702 and ended in 1707. Her style of furniture, specifically chairs, is comfortable with cushioned seats. Moreover, they have curvy legs with carving on them and higher backs.
The basic characteristic of queen Anne's chair is C and S scroll patterns and their cabriolet legs. These characteristics make them distinctive and adorn your living space. Apart from beauty and aesthetics, her styled furniture offered great comfort. You can still get your chairs made in queen Anne's style to give a touch of history to your living space.
You may also be interested to read about how to stop furniture from sliding on hardwood floors
2. Georgian Chippendale Style Chairs
Georgian Chippendale style furniture has so much resemblance with Queen Anne style furniture. You will see many identical features in both styles, especially the chairs. Chippendale furniture takes its name from Thomas Chippendale, and the designs originated in about the 16th century. Thomas Chippendale was a cabinet maker and a furniture designer. His designs are still incorporated in today's furniture to add aesthetics.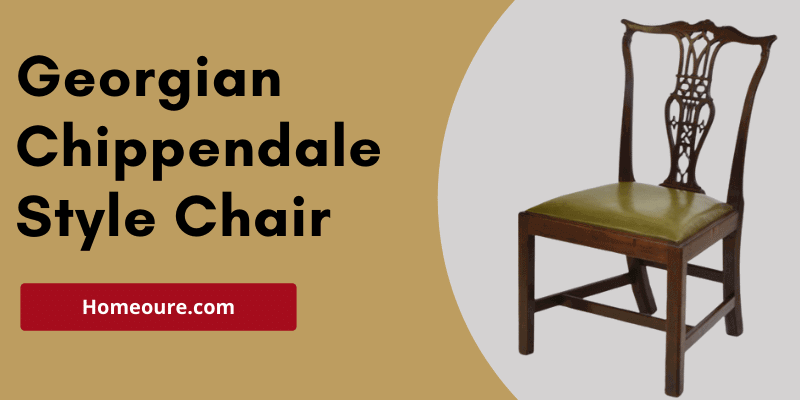 Some of the main features of Chippendale chairs are: they have visibly dark-colored finishing. It has delicately designed backrests with intricate details on them which unfold about the era it was made in. It also has a yoked top railing and cabriole legs like the above ones. Chippendale chairs also had cushioned seats which added to the comfort. The last and distinct feature these chairs boast is their ball and claw feet.
3. Georgian Adam Style Chair
This unique piece of art takes its root from the neoclassical era that takes its artistic inspiration from the classical time period. The Georgian Adam style chair takes its name from the famous neoclassical architect Robert Adam. This chair is different from others owing to its beautiful round designs. The main defining character is its straight legs, unlike the queen Anne and Chippendale style chairs.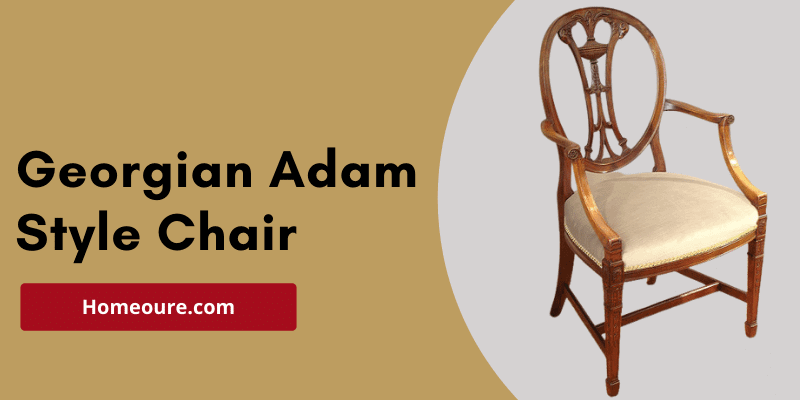 These chairs have hints of Greek and Roman architecture. Adding to that, it comes with an upholstered settee which is topped with expensive elite quality fabric such as brocade to add to its aesthetic beauty. His chairs were small, had elegantly rounded backrests that were free from strict mathematical proportions. The armrests were small and beautifully shaped. You can get one made in the same style by adding your own designs to it.
4. Georgian Hepplewhite Style Chair
This type of chair design also takes its roots in the 18th century. Hepplewhite furniture was made by George Hepplewhite, who was one of the best furniture makers of his era. His light, elegant, and rather linear style chairs make him distinct from all the other furniture designers. You can easily identify the Hepplewhite chairs by looking at the sleek style.
The main identifying features of Hepplewhite chairs are: they are slender and lighter as compared to the ones mentioned above. Their well proportioned, petite, and curvy armrests are unique. Moreover, the backrests resemble shields, and these chairs consist of little to no carving. If you want to get a Hepplewhite style chair made, you can easily do so, keeping all the characteristic features in mind.
5. Georgian Sheraton Style Chair
Thomas Sheraton is considered one of the big three furniture designers. He was an English cabinet maker of the 18th century and is known for his incredible designs. His designs symbolize neoclassicism, hints of modernism, geometric abstraction, feminine refinement of late Georgian style, and much more.
Georgian Sheraton-style chairs can be identified on the basis of the following characteristics. Their simple and elegant design was their primary mark. Other than that, he incorporated geometric structures on his chairs. The rectilinear forms, column-shaped legs with beautiful carvings, simplistic frames were some of the most prominent features of his style.
6. Regency Style Chairs
Dark wood, engraved figures like dragons, phoenixes, and other symbols from chinoiserie, are the identifying features of regency-style chairs. Chinoiserie is referred to as the type of art style from the 18th century that incorporated Chinese art in their style. It was majorly a part of aristocratic society and was a symbol of eliteness. Regency-style furniture was designed by furniture designers under the reign of Louis XV.
Regency-style furniture, especially chairs, were made out of dark woods, such as mahogany, zebrawood, or rosewood. Other identifying features include X-shape legs; other than that; they also used column or concave legs that bespoke style, elegance, and aristocracy. Another unique feature of regency-style chairs you will notice is the claw feet covered in metal which looks extremely elegant. You will also see decorations like lion faces and brass inlays which were the symbols of the elite class.
7. Victorian Style Chairs
Victorian style furniture never goes out of fashion, even in the present time period. Victorian chairs boast timeless features which many people love and look forward to. The Victorian era is famous for creativity in every field; you can see the creativity and imaginative art in their furniture. There was a major shift in art, furniture, literature, and many other things.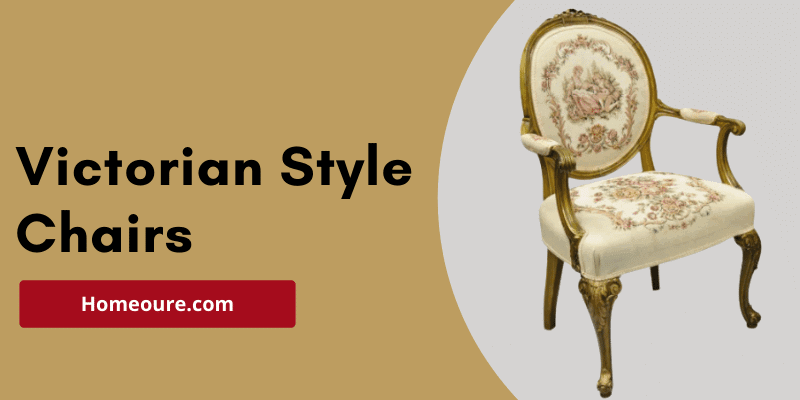 Victorian-style chairs were designed elegantly and took their inspiration from old styles. You can say that it was an amalgamation of many furniture styles from the past. The focus of Victorian chairs mainly was on outer beauty; the main identifying feature of Victorian style furniture is gilting. Other characteristic features include inlays and mounting. It also included tufting and buttoned upholstery. Lastly, these chairs also have enhanced carvings that add to the elegance and beauty.
8. Early Colonial Chair Styles
Colonial furniture possesses a unique style and is considered an amalgamation of previous cultures. You can see distinct features in the colonial-style chairs. The designs are inspired by the colonial cultures and the ones being colonized. Colonial furniture, specifically chairs, gained fame in the American colonies, where more styles were added to create masterpieces. These designs were inspired mainly by English art and architecture, and the ideas were propagated through colonies.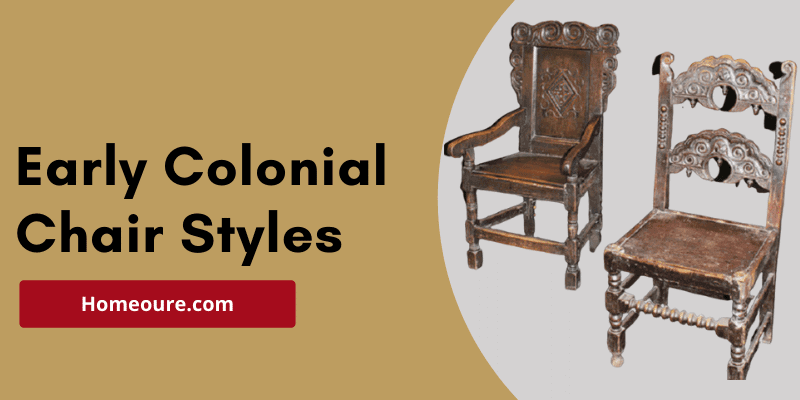 The identifying characteristics included diversity, functionality, simplicity, and mobility. Many wood types were used in the making of chairs. The furniture designers preferred the natural wood color. The different colored coatings were discarded, instead many would use transparent varnish to preserve the natural wood color. You can immediately identify the early colonial chairs because they incorporated designs and ideas mentioned above.
9. Federal Style Chairs
Federal-style furniture originated in America in the 18th century when the Federal party dominated and shaped American culture and politics. Their style and taste indicate modernity, elegance, and simplicity. The basic design and style of Federal chairs were inspired and borrowed from Georgian and Adam-style chairs. Its rounded backrests, geometric styles, and straight legs show how elegant Federal chairs are.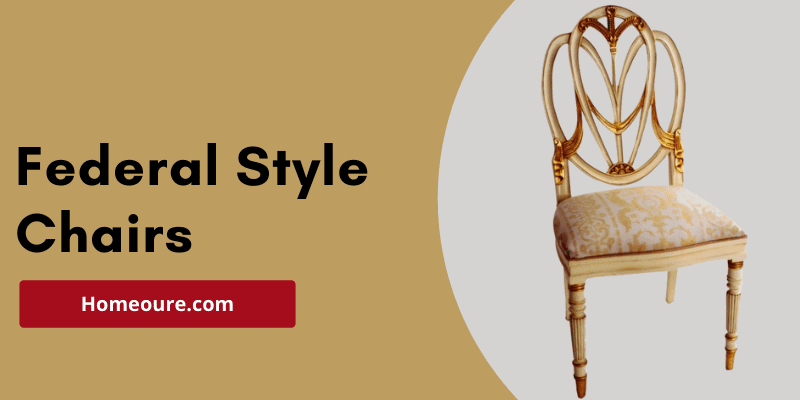 Other than that, Federal chairs have different color coatings, mostly light colors, with brass and metal-coated parts on them that added to their grace. These chairs come with a thick foamed settee that provides all the comfort in the world. You will also notice tapered legs and contrasting veneers that enhance the beauty of these lightly built chairs. It takes a lot of thought process and hard work to copy such a masterpiece, but you can still get them made if you fancy Federal-style chairs.
10. Pennsylvania Dutch Style Chairs
Pennsylvania Dutch-style chairs are characterized by their distinct color scheme. These style chairs are a product of many other designs borrowed from previous styles to make these works of art. The main feature of these chairs, which you might not see in any other, is the beautiful folk painting on them which make them unique art pieces. These American country-style chairs are very functional and practical, which sets them apart from all others.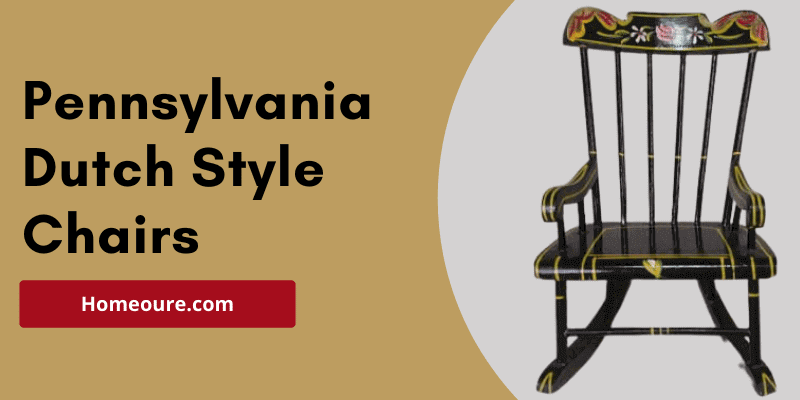 You will see simple and plain designs, with straight lines on them. There was little ornamentation, straight armrests that were perpendicular to the chair, which made them comfortable and practical. These chairs came with either straight back or ladder back because people preferred these at that time.
These chairs had straight or cabriole legs and multiple settee types such as upholstered, leathered, woven rush, and all wooden, etc. Lastly, Pennsylvania Dutch-style chairs have plain square seats that added to their practicality.
FAQs about Antique Style Chairs
What makes a chair an antique chair?
The term antique is given to anything that is one hundred years old. Antique chairs symbolize many things apart from just being wood carved into furniture. It embodies the age, time period, the era, movements, architecture of that region, era, and much more. Antique chairs can cost you a fortune because they are precious possessions preserved with care. There are many types of antique features made in different eras. You can get the exact styles made in the present era to add aesthetics to your living space.
What is the difference between antique chairs and vintage chairs?
The fundamental difference between an antique chair and a vintage chair lies in their production date. Antique chairs are as old as one hundred years or more. On the other hand, vintage chairs aren't as old as antique ones. Vintage pieces can be a decade old. Sometimes, a new chair made with an old design is called a vintage chair.
Are antique chairs expensive?
Antique chairs or any other antique things are heavily priced. It is because it marks a specific time period in history. Moreover, they are made by famous designers and architects and are hand made most of the time. Another thing that makes them precious is that you cannot find the same or similar item because it may have been destroyed or lost. Antique items aren't sold in ordinary stores; instead, they are auctioned and are incredibly costly.
Can you copy antique chair designs today?
Yes, you can copy your home furniture and get inspiration from any antique style. However, it takes a lot of hard work and mental process to get one made, inspired by historical art and architecture. It is because the antique furniture was handcrafted most of the time, and you don't really know what kind of tools they used. You have to find a good furniture maker to bring your antique-style furniture dreams to reality.
Concluding Antique Chairs Guide
Many people fancy antique stuff and are hardcore antique furniture fans. A piece of antique furniture is a hundred or more years old and hides many stories in its design, style, and building.
Every antique chair tells about the era, time period, and the maker of it owing to the designs on it which were specific to that time period. If you are into archaic chairs and want to learn about some of them, you can follow the section above to know how to identify antique chairs.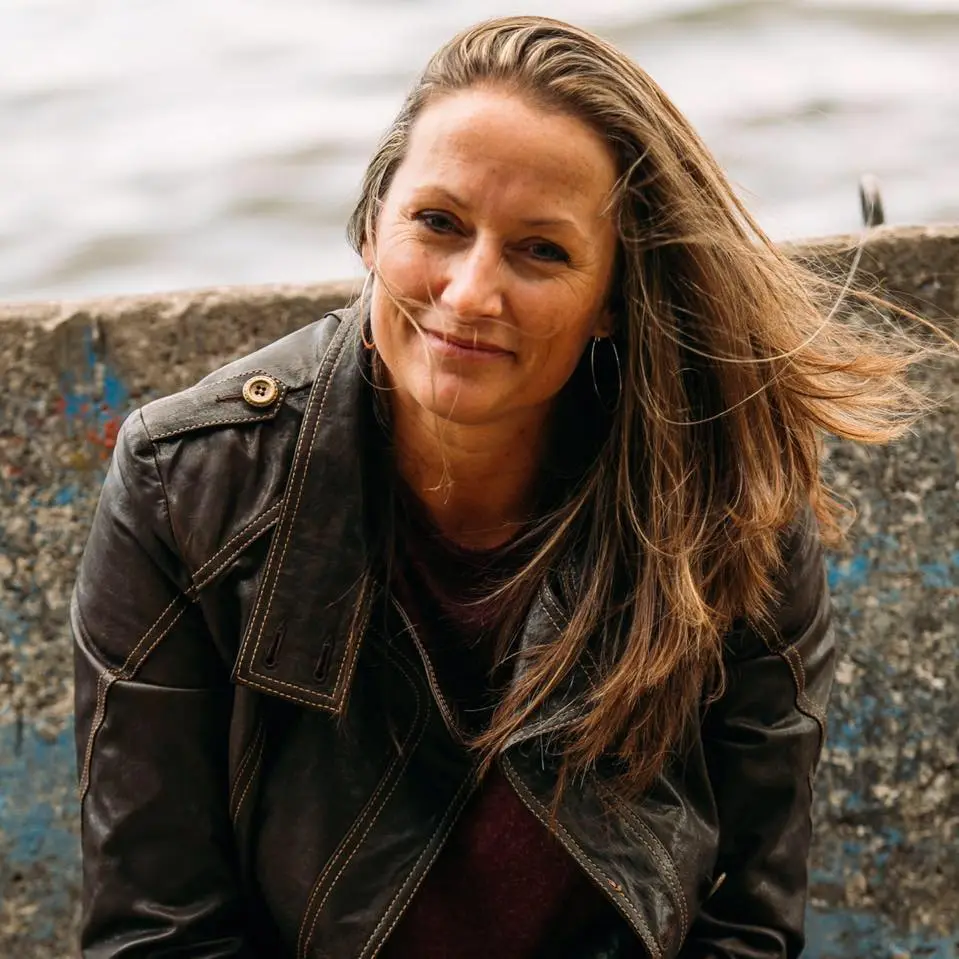 Hi, I'm Alexandra Adams, Interior Designer by profession! I has always been passionate about interior design and remodeling since my childhood. Following my passion, I graduated with a Bachelor of Fine Arts in Interior Designing and turned my passion into a profession. I have worked as commercial and residential interior designer to make homes and offices more functional while keeping their aesthetic.
Looking at my Interior Designing expertise, Terry Crews offered me to join his team to help him shape the very core of Homeoure. Feel free to contact me at anytime for queries related to your home and office furniture and other things related to designing.
Learn More about Homeoure and Alexandra Adams