Tranquility is a requisite to unwind the daily stress; and relaxation belongs to the place where your body, mind, and heart feel at home. Considering all the luxury, the recliner chair is the header in doing so as it inclines your posture in a weightless sensation and deeply soothes your existence. Let yourself experience the ninth cloud with the best zero gravity massage chair under $500!
Signature massage chairs aim to diminish the burden; but you have to get one that does that faultlessly as stores are saturated with tons of products, each claiming itself the top-notch. It's tedious indeed to pick out the one that fulfills requirements for durability, reliability, and features. That's why, as an experienced buyer, I consider myself in a position to stack down a few zero gravity chairs that I found the most ergonomic, resilient, and budget-friendly.
How do I choose a zero gravity massage chair?
A signature zero gravity chair features great build quality, ergonomic profile, comfortability, different massage options, and sidelines like armrests, headrests, cup holders, book holders, charging slots, and more.
You can get the best zero gravity massage chair for under $500 only, read the article to believe. However, if you're in a hurry, you can choose BestMassage Zero Gravity Chair without reading the in depth review of all the zero gravity massage chairs mentioned below!
Best Zero Gravity Massage Chairs Under $500 Overview
Top 5 Best Zero Gravity Massage Chairs Under $500 Review
1. Mcombo Recliner Chair
Specifications
Material: Faux Leather
Weight: 48.5 lbs.
Load Capacity: 330 lbs.
Dimensions: 56.3″D x 33.5″W x 42.5″H
It would be unfair not to begin this article with the Mcombo reclining chair as the brand has been my favorite for years predominantly for its user-friendly interface.
As a newbie, it is challenging to operate a massaging chair faultlessly, so if you can relate and are anxious about controlling the recliner, the Mcombo is a gateway for you as it comes with a handy remote controller using which you can adjust all the modes in one click.
The remote controller has three positional massage options, five vibration modes, and six different massage nodes.
The Mcombo zero gravity chair is made of good quality leather that adds a classical and shiny appearance. Aside from its looks, leather makes this chair super resistant to water, and also is easier to clean than fabric. You just need to wipe it using a cloth piece and you're done. Though leather is prone to ripping so take a little extra care to avoid that.
While buying the promising massage chair, you need to consider the profile too, likewise, the Mcombo comes with a unique swiveling base that rotates at 360 degrees and load-bearing. The inclusion of an armrest, footrest, side cup space, and charging slot makes it more adaptable and practically user-friendly than its market competitors. You can simply relax, sleep, read, watch or do whatever you want to on this super gooey leather chair.
You can also go through my article about most comfortable recliners for sleeping
What I Like?
Powerful motor
Tilting features
Remote control adjustment
Why I Recommended Mcombo Recliner Chair
A dose of aesthetics, remote controlling features, tilting options, and comfortable cushioning make this best zero gravity massage chair under $500 stand out in today's market. It is powered by a heavy-duty motor that will take your sitting experience to the next level.
You may also be interested to read about best massage chairs under $1000
2. Esright Power Lift Chair
Specifications
Material: Composite Material
Weight: 104.6 lbs.
Load Capacity: 330 lbs.
Dimensions: 28.3″D x 33.7″W x 40.2″H
As I said before, the massaging chairs are designed to provide you calmness and peace to reduce the daily stress. Therefore, these seats need to be comfortable and noiseless; otherwise, they will frustrate you more and consequently become of no worth.
In this sequence, I found the Esright zero gravity chair the most considerable because its motor works without producing any sound, not even the vibration noise. Trust me or not, your body will feel super relaxed on this chair.
The Esright recliner is among the most convenient chairs in today's market, all thanks to its manufacturers who keep the profile user-friendly. Everything you need like a cup holder, side pocket, control button, or even the USB charger is kept in the user's reach, meaning there is no need to relocate your body anyway.
I love the inclusion of a USB charger that gives you the freedom to binge-use your gadgets with no worry. Though make sure to charge low-power gadgets only like mobile phones, tablets, iPad, or headphones.
Moreover, the Esright massaging chair is designed to comfort your muscles and improve blood circulation in your body. If you're an aged person or have some fatigue syndrome, this massager seat is a picture-perfect choice for you because it has eight different massaging options. You can choose a reclining position, massage type, and heating as per your convenience.
What I Like?
Charging option
Silent functioning
Easy to clean
What I Don't Like?
Few complaints about manufacturing defect
Why I Recommended Esright Power Lift Chair
A Massage chair aims to provide you relaxation and comfort, not to elevate your frustration with odd sounds, right? In consideration of that, the Esright powerful chair is my top suggestion to the person looking for short person massage chair because of its adjustability feature and noise-free functioning which makes you feel like "HOME".
3. POWERSTONE Recliner Massage Chair
Specifications
Material: Faux Leather
Weight: 50 lbs.
Load Capacity: 270 lbs.
Dimensions: 31.5″D x 31.5″W x 37.5″H
Regardless of what product you're buying, you need to check out the build quality as it determines how durable and reliable an item is. In this order, the POWERSTONE massaging chair is the top product in my recommendation bucket as it is made of signature quality PU leather that works like a sponge and absorbs all moisture, dust, and other impact factors completely.
PU leather is molded material that is designed to add breathability as leather originally doesn't support ventilation. In simple words, you'll not sweat or feel itchy on your back while sitting on this chair.
The POWERSTONE zero gravity chair offers eight different massaging modes including four spot modes, two back, and two on the lumbar. You can relax your body by turning on this posture, speed, or time mode as per your necessity. There is no rocket science as all this is in your hand via a controller which is super easy to regulate. Still, if you need any help, read the manual included in the box.
"Ergonomic" – aims to provide efficiency and unbeatable comfort to the users; the POWERSTONE follows an ergonomic design as it includes a friendly setup like cup holders, side pockets, charging slots, builtin armrests, headrest pillow, footrest, and so forth. There is no need to leave your seat for anything as the POWERSTONE is a wholesome zero gravity chair.
What I Like?
Great build quality
User-friendly
Different modes
Professional customer service
Why I Recommended POWERSTONE Recliner Massage Chair
I never believe in warranty-less products because it's no less than a risk; what if you don't find that item suitable? Sequentially, in the case of the best zero gravity massage chair under $500, I have POWERSTONE on my bucket list primarily for its loyal customer service and warranty. Aside from that, it features multiple massaging modes, ergonomic design, long-lasting construction, and whatnot.
You may also be interested to know: are zero gravity chairs good for back
4. Furniwell Recliner Chair
Specifications
Material: Leather
Weight: 90 lbs.
Load Capacity: 300 lbs.
Dimensions: 39.76″D x 33.86″W x 41.73″H
Rotary chairs at the salon are soothing and comfortable, so why not bring one at home? The Furniwell recliner chair comes with a rotary wheel that makes it swing at 360 degrees.
The primary benefit you get with rotatory sofas is that it expands your reach, meaning if you want to enjoy coffee, read a book, watch TV, change music, or whatsoever; you can be a multitasker effortlessly by changing your side.
Predominantly, the Furniwell massaging chair stands out for its unbeatable comfort level. In my opinion, if a zero gravity chair is not relaxing enough, it is of no worth; because all money is for comfort, peace, and relaxation. In this context, the Furniwell seat is equipped with cushioning foam that feels like heaven to your back for hours.
The build quality of this exceptional sofa is incredible too, as it is made of excellent quality faux leather that is super easy to clean, looks pretty valuable and aesthetic, and feels smooth like silk. The best thing is that you will not feel slippery over it because it has a great grip. You can relax and massage your body at five different modes and dual vibration nodes with the Furniwell chair.
What I Like?
Very comfortable
Rotates at 360 degrees
Ideal profile
Why I Recommended Furniwell Recliner Chair
If you're okay with late or dual shipping, the Furniwell recliner chair is made for you because it provides unbeatable cushioning so that your back will feel like slime. It has a picture-perfect shape, massaging and heating options, a rotary wheel, and much more.
You can also read about best zero gravity massage chairs for back pain
5. AVAWING Recliner Chair
Specifications
Material: Leather
Weight: 62.8 lbs.
Load Capacity: 330 lbs.
Dimensions: 40.9″D x 32.2″W x 41.3″H
If you're suffering from blood pressure, stress, or fatigue problems, the AVAWING reclining chair is best suited for you because it offers both massage and heating functions. Massage and heating therapy aims to improve the blood circulation in your body and release toxins that will reduce the anxiety and burden, and relaxes you.
The AVAWING offers eight different massaging options for regions like the back, waist, thighs, and legs; and you can also regulate the mode and intensity of vibration and heating.
The AVAWING is a recliner that is designed to bring your legs and heart at the same level to equally distribute the body weight. For such a purpose, it comes with a 360 degrees swivel function that facilitates effortless movement and angling. You can adjust the inclination as per your convenience.
In addition, the AVAWING is the best zero gravity massage chair under $500 that lasts longer than other options on this list – all credits to its metallic inside frame that aims to add sturdiness and durability to its structure. The frame is further coated with cushioning pad and a leather layer to add comfort and style to this sofa. Though it's hard to relocate, this massaging chair because it is way too heavy for one person.
What I Like?
Durable
Looks decent
Includes warranty
Why I Recommended AVAWING Recliner Chair
Long story short, the AVAWING massaging chair is famous for its replacement warranty that allows you to make a safe purchase. It features rugged build quality, different massaging modes, swivel function, and much more.
Frequently Asked Questions
What does zero gravity mean in a massage chair?
Zero gravity chairs are also called reclining seats in which your body lays down in a posture where the heart and legs join at the same level. In other words, your body weight distributes in an even way and you feel deeply relaxed.
Do massage chairs release toxins?
Yes, massage therapy aims to release toxins in your body by generating heat, which then improves blood circulation. People who're suffering from body fatigue, high blood pressure, or similar problems should get a massage chair for physical treatment.
Concluding Zero Gravity Massage Chairs Review
Which best zero gravity massage chair under $500 is meant for you depends upon certain points like your living interior, comfort level, budget, or features you require. I have stacked the perfect options over there that offer convenience, comfort, and the best massage ever with style. In case your mind is still boggling go through this summary of top picks from today's article:
Mcombo Recliner Chair for its comfortable seat, remote controller, long-lasting build quality, and classy appearance.
A best zero gravity massaging sofa will not only enhance the aesthetics of your living room but also reduce your daily stress, anxiety, and fatigue. A perfect heating massage improves blood circulation and releases toxins in your body. So, if you're all set to benefit your body with these advantages, read this article thoroughly to make a safe purchase.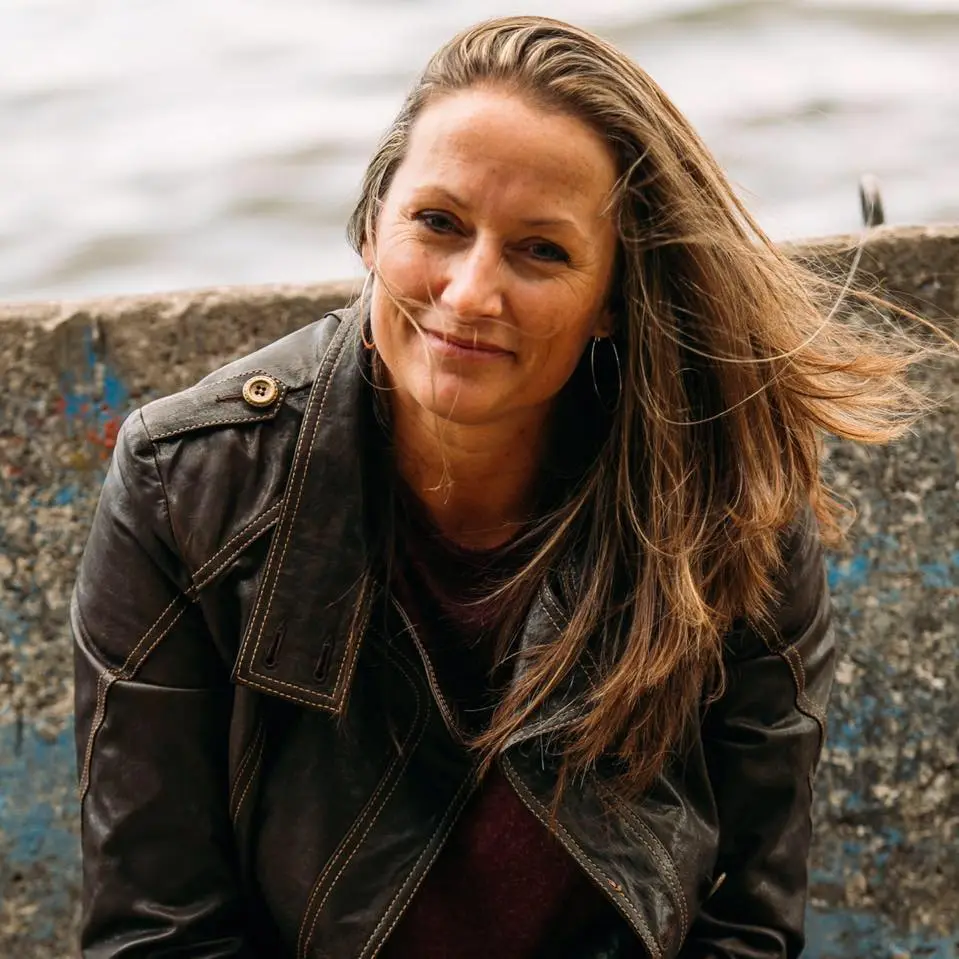 Hi, I'm Alexandra Adams, Interior Designer by profession! I has always been passionate about interior design and remodeling since my childhood. Following my passion, I graduated with a Bachelor of Fine Arts in Interior Designing and turned my passion into a profession. I have worked as commercial and residential interior designer to make homes and offices more functional while keeping their aesthetic.
Looking at my Interior Designing expertise, Terry Crews offered me to join his team to help him shape the very core of Homeoure. Feel free to contact me at anytime for queries related to your home and office furniture and other things related to designing.
Learn More about Homeoure and Alexandra Adams