How to fix a recliner that leans back too far? I bet your recliner must be driving you nuts right now because nothing hurts more than getting uncomfortable on a recliner you bought to add to your comfort. But don't lose hope just yet because it can still be salvaged.
Want to know how? Read out the following article that goes into detail about what you should do to fix the recliner that leans back too far. I tried to mention the steps to fix any leaning recliner including lazy boy and rocker recliner, however, let me warn you that the internal mechanism of a recliner can be tricky business so if the following solution don't work out for you, call in a professional!
Steps to Fix a Recliner that leans back too far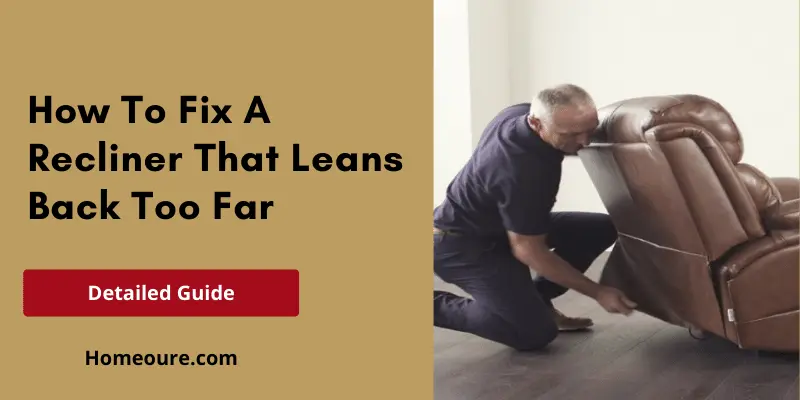 1. Check the screws of a recliner
The most common reason why a recliner leans back too far is that the screws are either loose or are entirely missing. So, to address this problem you will have to check out the screws with the help of an Allen wrench. If they are loose, tighten them up. And if they are missing you might want to purchase new ones from a hardware store. You may also want to replace the damaged nuts that won't tighten up any longer.
Did you just read about power recliner or planning to get one for you then you may also a question that can power recliners be operated manually or not
2. Adjust the tension in the springs
Spring tension is another big reason why the back of your recliner might lean back too far. This is because, over time, the springs lose their elasticity. Heavy body weight can quicken this process especially if you sit on the recliner for prolonged periods.
So, to fix this problem you will have to locate the springs and move them a peg or two with the help of a tool. This will stretch the spring further and increase its elasticity.
If you own a electric recliner then you may also be interested to read about reasons of electric recliner getting stuck in open position
3. Do not over lubricate the nuts
If you lubricate the hinges and the bolts of your recliner too much, it might be the reason why the back of your recliner leans back too far. Now, I am not saying that you should not lubricate it every once in a while but just don't overdo it.
You may also be interested to read a guide to fix a recliner footrest
FAQs about Leaning Recliners
Can I fix the loose back of my recliner?
Yes, you can definitely fix your recliner if it leans back too far. You will just have to look for the problem area and try to fix it. For example, if the screws are loose, you can tighten them up. If the screws are missing, you can replace them. Moreover, you can also adjust the tension of the springs.
Can I use the same method to fix a rocker recliner that leans back too far?
Yes, you can use the follow the above mentioned steps to fix a rocker recliner if it leans back too far.
Wrapping Up Guide to fix a Leaning Recliner
So, that was it. I hope you found all the information you needed. I'm ninety-nine percent sure that the solutions I provided will fix your recliner. But if they don't then I suggest you call in a professional at the risk of damaging your recliner beyond repair.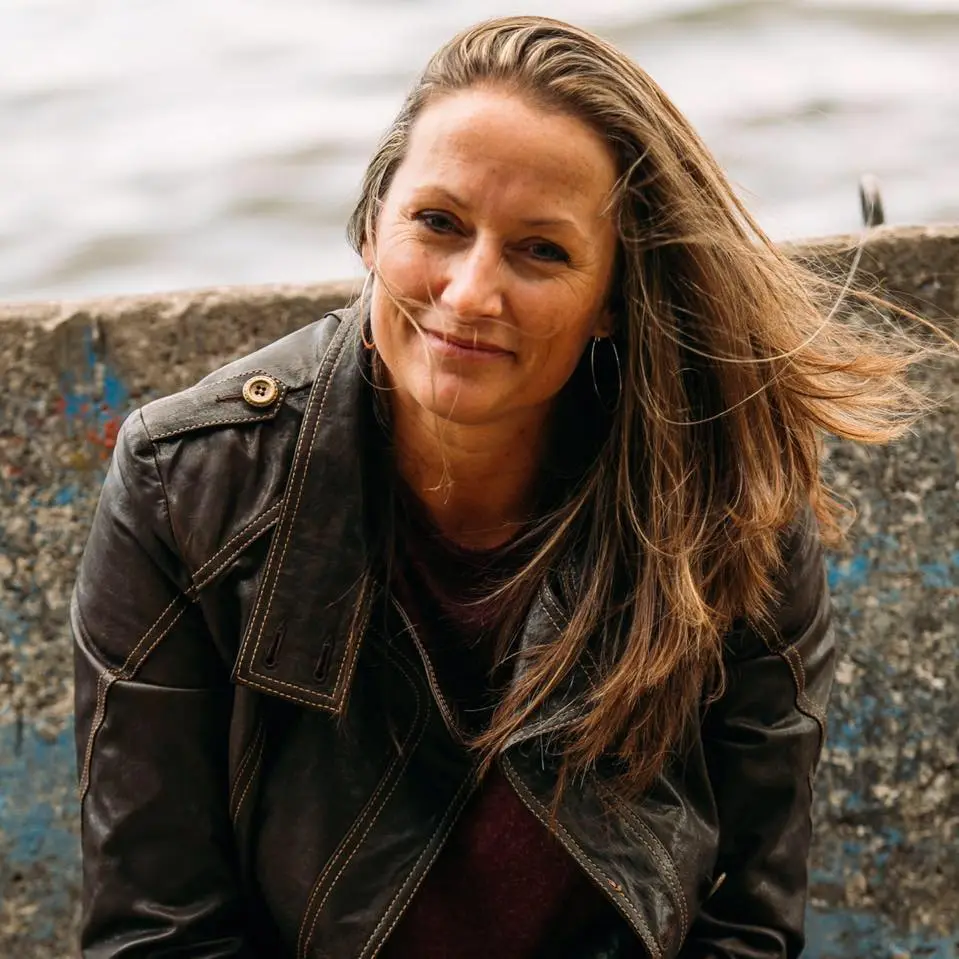 Hi, I'm Alexandra Adams, Interior Designer by profession! I has always been passionate about interior design and remodeling since my childhood. Following my passion, I graduated with a Bachelor of Fine Arts in Interior Designing and turned my passion into a profession. I have worked as commercial and residential interior designer to make homes and offices more functional while keeping their aesthetic.
Looking at my Interior Designing expertise, Terry Crews offered me to join his team to help him shape the very core of Homeoure. Feel free to contact me at anytime for queries related to your home and office furniture and other things related to designing.
Learn More about Homeoure and Alexandra Adams