Confused between motion, power, and electric recliners? Don't worry, I was also confused when I first heard these names. But little to your knowledge, these are the different names for the same products. These are incorporated with electric motors that generate power and help you adjust the recliner into different positions with the help of a push-button.
This article offers you some insights into what a motion recliner is and highlights the differences between motion and traditional recliners in terms of versatility, ease of use, and price.
What Is a Motion Recliner? – Comprehensive Guide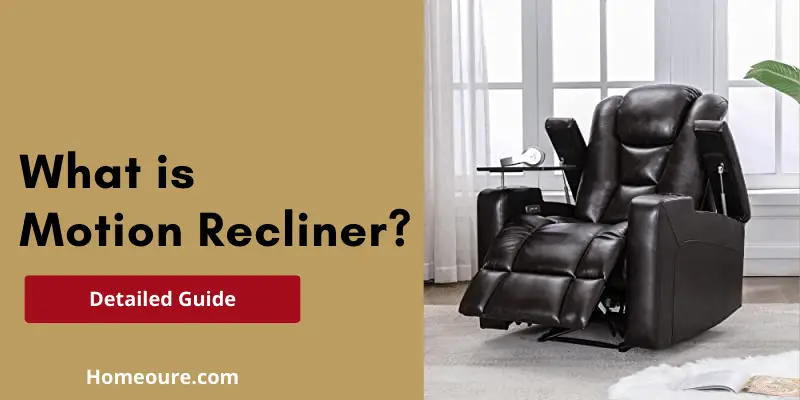 Motion recliners are specialized sofas that are designed to help you relax while watching a movie on TV OR working in an office. These recliners are being upgraded on a regular basis and come with weight-improved features that are better than their predecessors.
Some highly advanced motion recliners are integrated with massaging systems that help you relieve your back pain especially if you work for long hours and are facing issues associated with improper sitting postures.
Besides this, other outstanding attributes of a motion recliner include cup holders, built-in fold-down tables, and wrist rest that can further improve the overall performance of these products and can help you get the full benefit.
You may also be interested to read about Dangers Of Sleeping In A Recliner Chair
3 Major Differences Between Traditional and Motion Recliner
There are a variety of differences between traditional and motion recliners. To be honest, a diverse range of users prefer motion recliners over their predecessors because of the exceptional adjustability of the foot and headrest that allows you to achieve the desired comfort level without compromising anything in return.
Furthermore, the remarkable flexibility and unmatched features incorporated in motion recliners add five stars to their abilities and increase their superiority over their traditional counterparts. Below, we have discussed some detailed differences between both traditional and motion recliners for your information and understanding.
1. Ease of Use
It refers to the ability of both recliners to function and is directly linked to their working mechanism. The major difference between both substances is the method through which they work. Motion recliners are integrated with specialized motors that are used to move them to the desired position.
You can use the motor to exert some pressure backward and reach the comfortable position without putting much effort on your part. In contrast, the traditional recliners do not use any motor and require the user to exert some force in order to move the lever. It helps you force it to reach a certain spot that you find comfortable and then relax down while sleeping or watching your favorite show.
Traditional recliners are often termed manual recliners sometimes and feature relatively simpler working mechanisms as compared to their motion or electrical counterpart. However, in the case of motion recliners, you might find it difficult to understand their internal mechanism especially if you are not familiar with the technical aspects. They are also relatively difficult to maintain and require great effort on your part.
You may also be interested to read my guide about best recliners for sleeping
2. Versatility Motion Recliners Offer
Both traditional and motion recliners offer you outstanding benefits when it comes to versatility. The reason for this is the increasing competition in the furniture industry, which has led to the rapid up-gradation of recliners as a whole.
However, over the years of use, you will observe that motion recliners might be more comfortable and therapeutic than their traditional counterparts. This is because of their high flexibility and easily adjustable headrest and footrest which helps you relax comfortably. In addition to this, these units also come with wrist rests that support your wrist while working or lying down and reduce the wrist pain to a great extent.
3. Motion Recliner Price
Motion recliners can be highly expensive and it can cost you an organ or more for purchasing them. This is because they offer unrivaled high-quality attributes and are integrated with long-lasting and powerful motors that inevitably increase the overall cost of these units.
In contrast, traditional recliners relatively cost a little bit low and can be afforded by a diverse range of consumers. You also do not have to pay for additional maintenance costs of traditional recliners as there is no risk of motor failure.
You may also want to read an answer of most common question about i.e. Can Power Recliners Be Operated Manually?
FAQs about Motion Recliner
What is a double motion recliner?
A double motion recliner is a specialized product that is integrated with two different motors. This not only improves the overall efficiency of the system but also offers you a backup plan in case one of the motors stops functioning or faces power failure. Moreover, dual-motor functionality offers you additional comfort which prevents back pain and helps you relax easily.
How does a motion recliner work?
A motor recliner is integrated with an electrical motor that is used to adjust the reclining abilities alongside the headrest and footrest of the recliner. All of this can be performed using the push button located at the bottom of the sofa and eliminates the effort required on your part in order to operate it successfully.
Do power recliners have to be plugged into an outlet?
Yes, power recliners, also referred to as electric recliners, need to be inserted inside a plug to operate them successfully. Otherwise, recliner might get stuck in an open position and might not move even after multiple attempts. However, you can eliminate the need for a battery if you upgrade to a wireless lithium-ion battery that can be charged and work perfectly well even if they are not plugged into the switch while you recline.
Read a detailed answer about do power recliners have to be plugged in
Wrapping Up Motion Recliner Guide
Motion recliners are specialized products that are designed specifically to offer you increased comfort and reduce the muscle pain associated with improper sitting postures. They are highly flexible in nature and can be easily adjusted at different spots with the help of motors and push buttons that perform exceptionally well.
When compared with traditional recliners, the motion recliners have far exceeded in terms of benefits and not only offer you the ease of use but also enhanced versatility. However, you might have to spend a bit more in order to purchase them.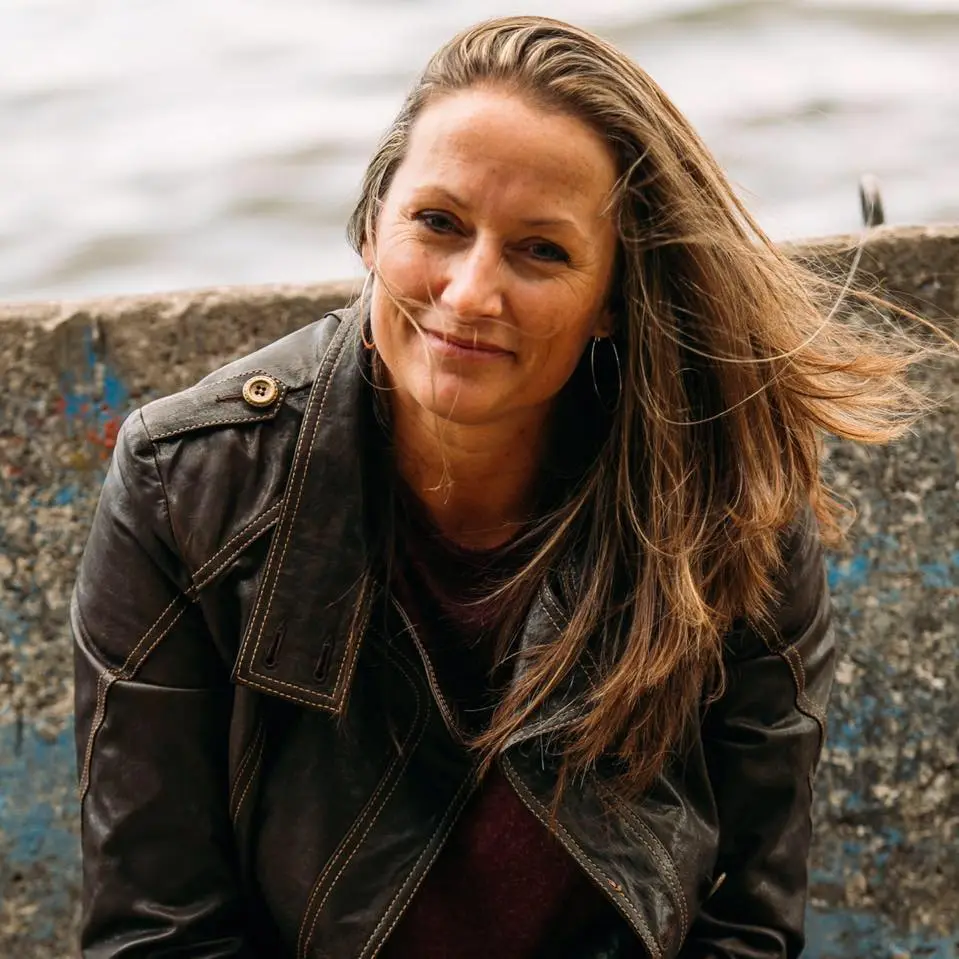 Hi, I'm Alexandra Adams, Interior Designer by profession! I has always been passionate about interior design and remodeling since my childhood. Following my passion, I graduated with a Bachelor of Fine Arts in Interior Designing and turned my passion into a profession. I have worked as commercial and residential interior designer to make homes and offices more functional while keeping their aesthetic.
Looking at my Interior Designing expertise, Terry Crews offered me to join his team to help him shape the very core of Homeoure. Feel free to contact me at anytime for queries related to your home and office furniture and other things related to designing.
Learn More about Homeoure and Alexandra Adams